Gambling within Ireland is currently undergoing a huge level of reform in terms of regulation. After many years of investigation, the Irish government announced in 2022 the introduction of the Gambling Regulatory Bill. This Bill is going to introduce a variety of legislative changes to Irish gambling, including but not limited to the altering of issuing and enforcing licenses within Ireland, changes in advertising regulations of betting, and increased campaigns to raise public awareness of the dangers of betting.
This vast swath of changes will drastically impact the rapidly growing online gambling industry within Ireland. Sports betting, online slots, and casinos will all need to adapt to this new regulation quickly to succeed in this market. This article will consider how casinos in Ireland specifically will be impacted by the Gambling Regulatory Bill and how they can adapt to the new obstacles that this bill will bring.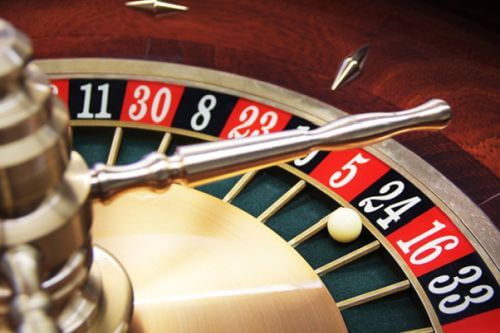 Current Legistlation
The current legislation surrounding gambling within Ireland is extremely dated and was in drastic need of updating. Regulation within Ireland is largely based on both the Gaming and Lotteries Act of 1956 and the even older Betting Act of 1931. These two pieces of legislation primarily focused on in-person gambling. However, the gambling scene within Ireland has changed with the introduction of online betting and casinos. Online gambling has increased drastically within Ireland, with the industry being valued at €5 billion every year. Moreover, the user pool has also increased drastically from 20 million players in 2009 to 34 million in 2020. Overall, Ireland makes up 2.2% of gambling revenue in Europe despite only being 1.1% of the total population. While there have been some limited legislation introductions, such as an amendment to the Lotteries Act in 2015 to allow online casinos, the country's legislation is evidently lacking behind the rapidly growing industry.
Gambling Regulatory Bill
There are a variety of changes that are coming with the introduction of the Gambling Regulatory Bill. One of the most important changes for casinos, both online and in person, is the changes in licensing of gambling providers. Before this legislation, gambling sites were almost completely free of regulation, meaning that many foreign casino sites entered the Irish market. However, with these changes online casinos will all have to apply and be approved for an Irish license to continue to operate within the country. If any site is found to have breached any of the laws and regulations that come with licenses, the new independent Gambling Authority will have the legislative power to impose significant sanctions. Penalties of up to €20 million, or 10% of the company's value, can be issued to companies in violation of these laws. In more extreme cases, especially regarding the promotion of gambling to children, guilty parties could be punished with up to 8 years in prison. This significant development within the industry will require casinos in the Irish market to either adhere to new regulations or face significant consequences in the near future.
Beyond the issue of licensing, the passing will impact casinos in many other ways in the near future. The advertisement of casinos and betting sites on social media will be completely banned. If online casinos are found to be in violation of this rule, they could risk the Gambling Authority advising the Irish government to ban access to the website from the country. There will also be a watershed ban on the advertisement of casinos across TV and radio between the hours of 5:30 am and 9:00 pm across Ireland. These bans create significant hurdles for casinos in Ireland, particularly those that are purely online. Online casinos will have to adapt by either adhering to these regulations on advertising, risking significant fines, or once leave the Irish market altogether. However, given that the Irish gambling and casino market is such a lucrative and fast-growing market, it is unlikely that online casinos will leave the Irish market. Therefore, this regulation will require Irish casinos to significantly alter their advertisement and promotion strategies to sell their product to Irish gamers.
Overall, Irish casinos will have to overcome significant hurdles to stay within the Irish market. New regulations on licensing, advertising, and promotional offers will leave casinos with limited options to promote their products to Irish gamers. However, those casinos that remain flexible in their strategies for growth will be the most likely to succeed over the near future. Moreover, with online gambling being such a lucrative market, many casinos will adapt and find workarounds to the imminent legislation.