The gambling market continues to make profits for its operators and for governments of different parts of the globe that have regulated it effectively. This is more common now that there are online casinos that cater specifically to people from various countries and regions, for example, people living in Latvia can use platforms like Akazino to find the most trustworthy operators that work in their country. 
Opening an establishment for online casino games or one that deals in sports betting in Latvia is possible, as gambling is legal there, and anyone can open an establishment if they go through the necessary steps to obtain a license. 
Who's eligible to open an online casino in Latvia?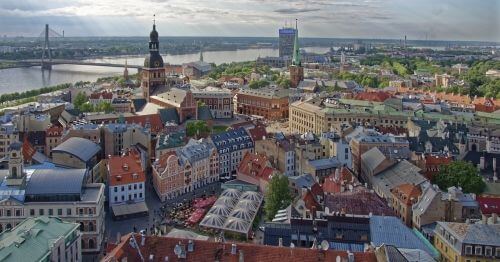 Any determined gambling entrepreneur can obtain licensing for an online gambling platform in Latvia. However, you do have to follow the laws put forth by the Lotteries and Gambling Supervisory Inspection of the Republic of Latvia, which include doing the following:
Register your establishment in Latvia.
Have a minimum capital amount of around $1.4 million
If you aren't a Latvian resident, then foreign shareholders of the required capital can be at most 49% and one director must be a resident of the EU.
Only use licensed gambling software.
The directors must be trustworthy people with no blemishes on their record, either criminal or financial.
How does licensing work?
Getting the license for players to start betting on your site depends on the type of games you want to offer. Below are a couple of casino game types and how licensing them works in Latvia:
Slots
Obtaining a gambling license for slot games can take six to twelve months. Other things that have to be in place for this licensing to succeed are:
A trusted authority must set the RNG.
A specialized commission will check the accuracy of the algorithms.
The website must be audited and come with a valid documentation package.
Lotteries
The cost of lotteries is usually included in the general package of your license for the online casino. Lottery games in Latvia consist of two types, national and private, which differ in who they're available to and the prizes on offer.
Our verdict
Anyone with the right connections and capital can open an online casino in Latvia but to be considered, you have to show determination and have proof that you'll be able to run the betting platform. Licensing for lottery games should prove to be of little obstacle, but getting other types of games approved could take more time and effort.